1128 Route 168, Hookstown, PA 15050
A Tobacco & Nicotine Free Zone
Mill Creek Community Park is located on the west side of SR 168, next to the old service garage between US Rt 30 and Hookstown Borough. The park contains 3 baseball fields with seating stands, a playground area, picnic pavilions with a horseshoe pit/camping grills (available for rent), and a walking track. Parking is available between the 2 lower baseball fields.
---
Pavilion 1 is available to rent for $75.00, which includes a $25 refundable deposit upon a clean inspection. There are 6 picnic tables under an awning with limited electric. No water. Free standing steel grill available for use.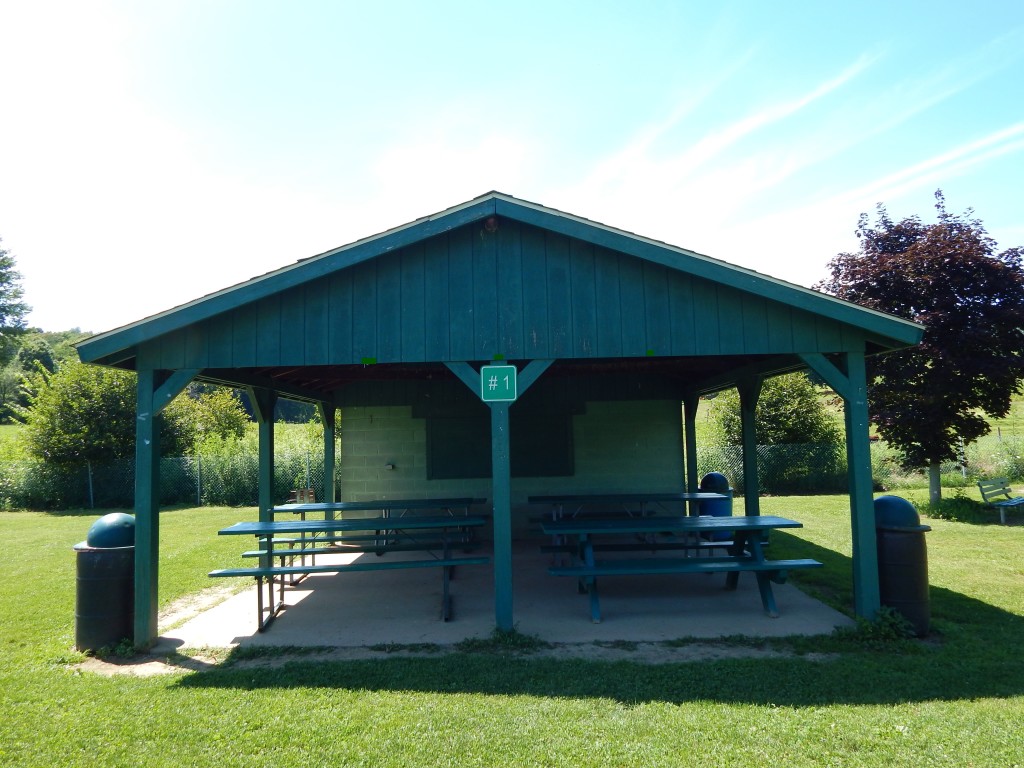 The old service garage is also located within the park and is available for larger gatherings requiring cover from the elements. Restrooms are available next to the garage. The fee is a non-refundable $100 which includes tables and chairs to seat up to 100 guests.
Pavilion 2 is available to rent for $75 which includes $25 refundable deposit upon a clean inspection.
PARK RULES:
Park hours are daily • Sunrise to Sunset
No ATVs or off-road vehicle use is permitted on Township property
No unrestricted pets.  Be a "pooper scooper" and dispose of properly
No firearms permitted
No alcohol, drugs or tobacco products (including snuff)
No fires except in grills
No solicitation without prior permit
Vandalism will not be tolerated
No moving of tables or equipment unless renting pavilion(s)
Respect our park by keeping the area clean and free of litter and debris. If you notice an area needs special attention, please contact the municipal office.
---